Document cameras have been said to be the latest electronic imaging products available in the market. They can be used to display real 3D objects, artwork, and even texts. They are being employed in presentations, classrooms, boardrooms as well as in training.
Before purchasing one, you have to consider the price, features that come with it and the portability of the product. Listed in the article below are some of the best 10 document cameras that the market has to offer. They are all different, but all serve the same purpose.
So, here you are for the best document cameras reviews:
1. IPEVO Point 2 View USB Document Camera
The price of this USB camera is very affordable and will surprise you. The features that come with it are just amazing. It is very versatile and powerful in nature. The multi-jointed stand position camera can be used for documents, objects and also for demonstrations. One can autofocus to get sharp, detailed and clear texts by use of the single click technology. It has a custom software for capturing images to your hard drive quickly.
2. Sobetter Document Scanner Organizer
It comes with the ability to scan very fast, and it can scan files and even objects. The images have a very high resolution and are very clear. You can connect it to a projector or even a big screen for use in class or meeting. It can recognize words from the images, and one can easily edit the format. This scanner can scan images from emails using the PC.
3. Lumens DC155 XGA Digital Visual Presenter Document Camera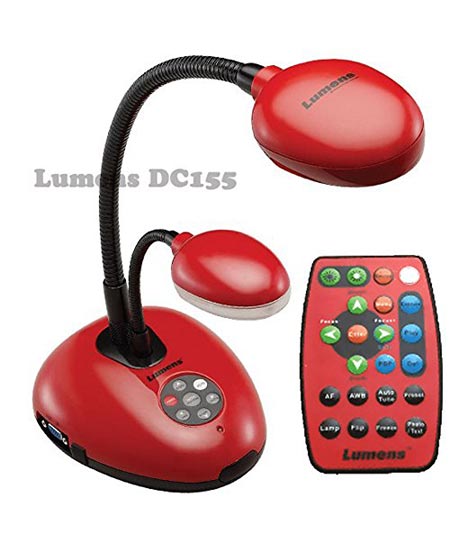 This model has a unique design and has a classy and elegant look. The light source has been separated from the head of the camera. This document camera is compatible with a PC as well as MAC. It comes with an internal storage that can hold up to 64 images that have very high resolution. The bulb life can last for about 20,000 hours making very durable and can serve the user for an extended period.
4. AVerVision U50 USB FlexArm Document Camera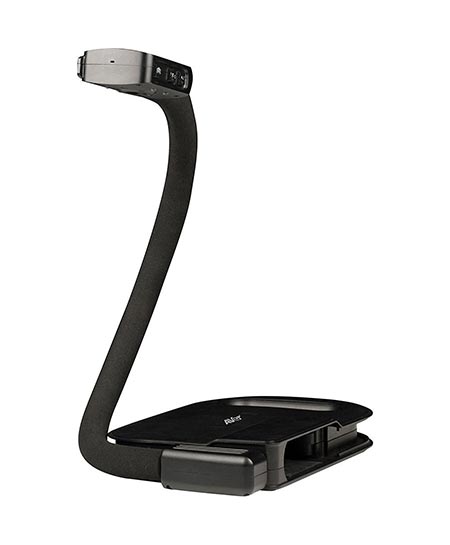 It is very easy to setup this document camera since it comes with only one USB cable used for the connection. It gives brilliant and high-quality display and can magnify even small details. It is made with a very flexible design making possible for one to bend it at almost any angle and put it in a tight place. It is lightweight making it very portable. It comes with LED light that helps in illuminating images.
5. Hovercam Solo 8 Document Camera 8.0 MegaPixel Resolution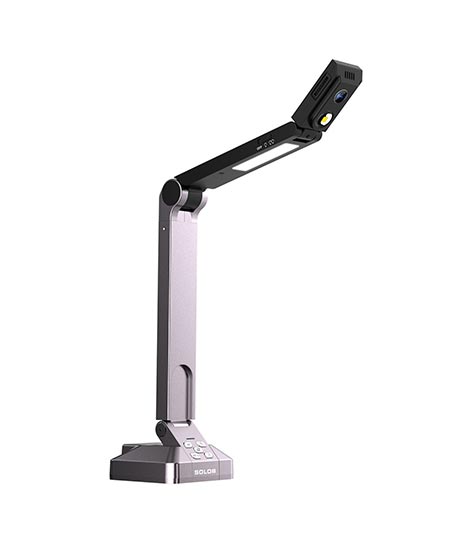 Hovercam is one of the best document cameras in the market. It lets you record HD video at 30 frames/sec using USB and directly to the computer. With this gadget, you can get very clear pictures since it can be able to record live images in 1080pp and also HD video. This device is perfect for teaching and also for presentation. One can be able to zoom in without degrading the quality of the images.
6. Yuanj USB Desktop document camera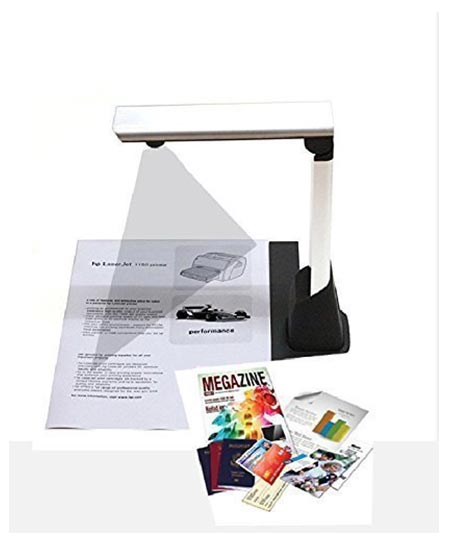 This scanner is perfect for use in banks, homes, offices as well as schools. The mini photograph scanner can easily scan files and documents at a very high resolution. It has a USB port and LED light technology that helps in making images clear when used in the dark. The size makes it perfect for portability to any place. It also can scan images even from emails and can output into PDF, TIFF and also RTF.
7. Avermedia VISIF50HD Document camera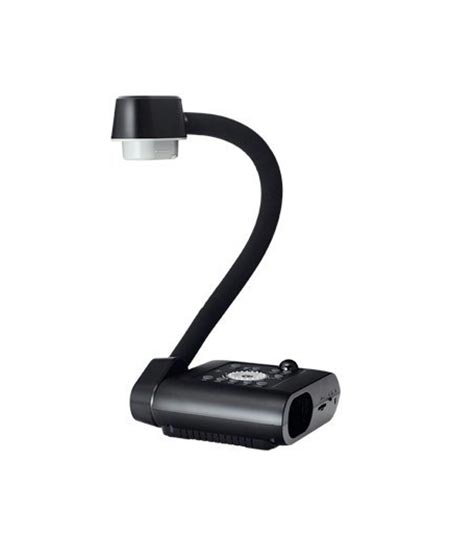 It has HDMI input and output for image streaming, and it makes it very compatible with new display technology. It can zoom even 200X that enables one to get a look at even the finest details in the image. This device is compatible with laptops, PCs and also projector to ensure the user gets very high-quality images. It has a flexible gooseneck shaped arm that helps the user to be able to shoot from any angle.
8. Epson DC-11 Document Camera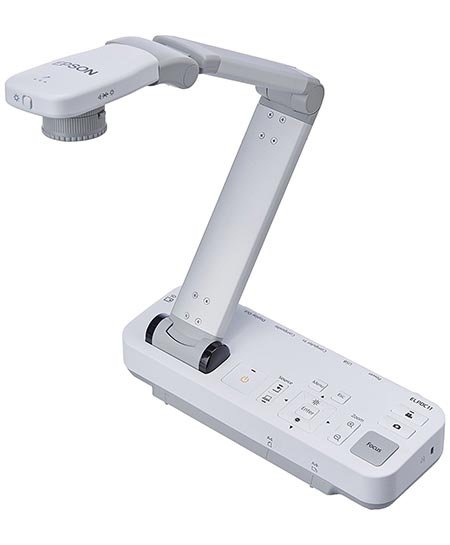 Epson DC-11 comes with 5-megapixel sensor, 1 GB memory, split screen feature, built-in LED light, and also built in mic. It is very easy to setup this device making it very user-friendly. The split screen function enables one to display live and also captured images simultaneously. It comes with ultra-smooth video performance with 30 frames per second video at full resolution. It can zoom images up to 10 times to enhance clarity and details are made visible.
9. Gigibon USB Overhead Document Camera.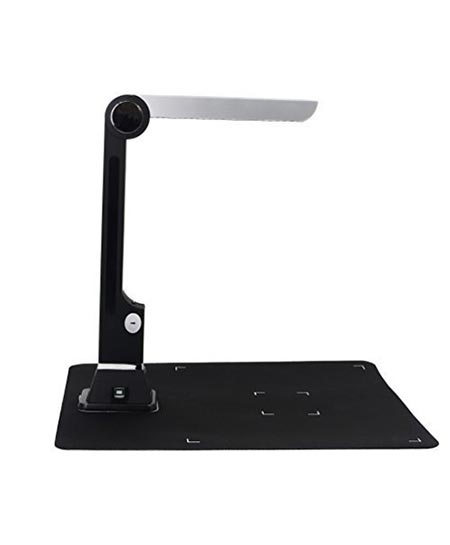 It can scan documents within a second. It is very portable and very easy to use. It has an inbuilt microphone that can record audios as well as videos. One can easily record demonstrations as well as experiments. One can be able to scan books, cards, photos and 3D objects with the automatic scanning settings. The only disadvantage is the fact that it cannot work with APPLE MAC.
10. Epson DC-06 Portable Document Camera.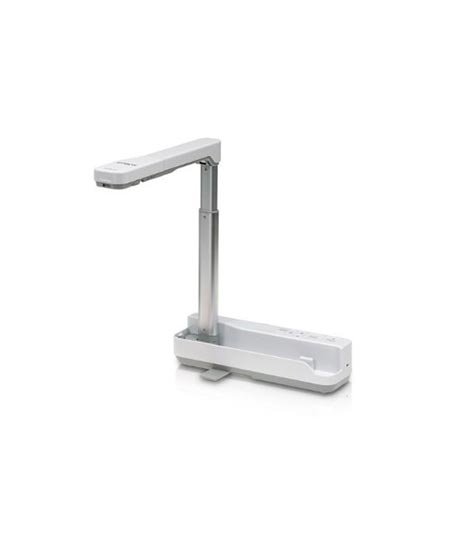 This design is very portable making it very easy to carry it around to any place you want to go. It can the rotated vertically and horizontally to about 90 degrees. Using the USB connection, you can be able to connect to an Epson projector as well as a PC or MAC computer so as to provide the images to a broad audience. The camera can take images with a very high resolution.
Compatibility, ease of use, durability, and quality are some of the factors you should consider before purchasing one of this product. Having reviewed on the best, we can assure you that these document cameras will certainly not disappoint. You should make a point of getting yourself one so that you can enjoy the features that come with it.