Before you spend your money on any wireless bluetooth speaker on the market, you have to be assured of the quality, reliability and the durability it has to offer. There many wireless Bluetooth speakers on the market leading to some being overpriced as compared to others.
Thus article will offer you 10 wireless Bluetooth speakers that you can buy at a low price of fewer than 100 dollars. They are all of the high quality wireless bluetooth speaker and will offer you fantastic service.
So, here are our picks for the best high quality wireless bluetooth speakers that you can consider:
1. Anker SoundCore Bluetooth Speaker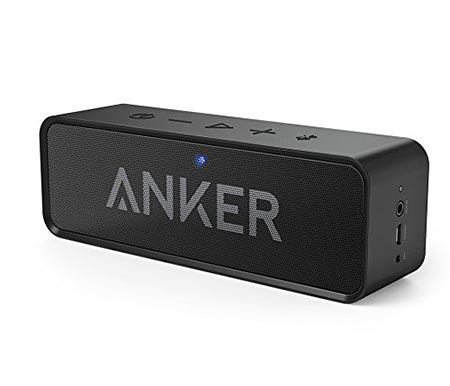 It has amazing features that make it the go-to product if you want a wireless Bluetooth speaker. This is why we have rated it as number one on this list. It comes highly recommended due to the price, quality and the great sound it produces. The battery life is just incredible with the ability to last up to 24 hours. It uses Bluetooth 4.0 technology that allows you to connect with a device up to 66 feet away.
2. Cambridge SoundWorks OontZ Angle 3 Next Generation Ultra-Portable Wireless Bluetooth Speaker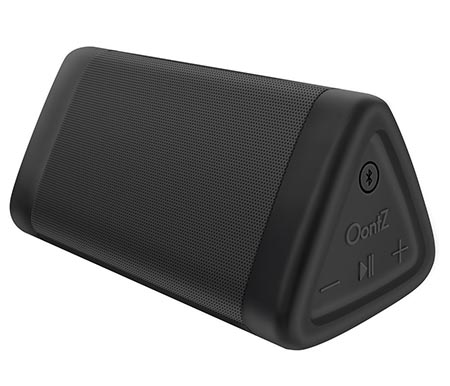 It gives more volume and greater bass even at maximum volume. It can be used in any room in the house as well as the outdoors. The speaker is very lightweight making it comfortable to carry even when traveling. The shape makes it fit in a backpack easily. It gives crystal clear sound thus offering the user an excellent experience. The wireless Bluetooth feature allows it to be compatible with other Bluetooth enabled devices.
3. AmazonBasics Portable Bluetooth Speaker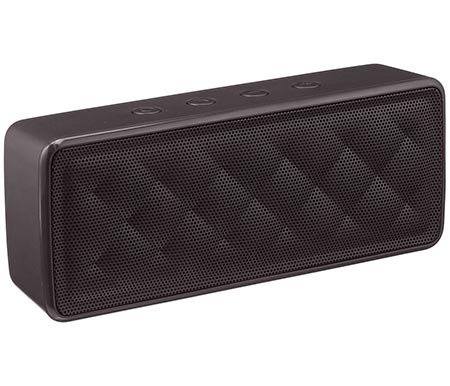 It has a 33-foot wireless range for streaming music from the Bluetooth enabled device. It is designed to hold two internal 2.5-watt speakers plus two full-range drivers that give quality sound. The 3.5 mm aux in jack helps in connecting the speaker to non-Bluetooth audio devices. The rechargeable battery allows you to use the speaker for eight hours continuously when fully charged. You can easily tell from one look at this speaker that it will give you quality.
4. UE ROLL 2 Volcano Wireless Portable Bluetooth Speaker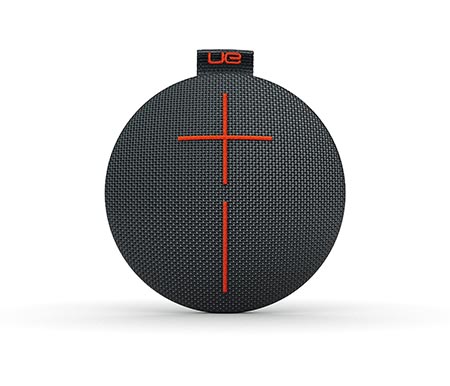 It offers a maximum sound level of 85dBA and a frequency range of 108 Hz-20 kHz. It is waterproof and can survive in liquid for 30 minutes. The quality of the sound and loudness of the speaker are excellent. The Bluetooth technology used allows one to pair up to 8 devices. It comes with a rechargeable lithium-ion battery that lasts up to 9 hours when fully charged. The speaker is very lightweight making it portable.
5. Cambridge SoundWorks OontZ Angle 3 PLUS Splashproof Bluetooth Speaker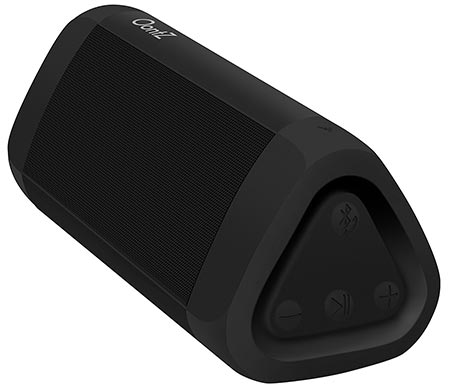 It comes in a unique and stylish design. It is small in size which guarantees the user of portability. This bluetooth speaker also tent to deliver more bass as compared to other speakers. On a full charge, it can play for about 30 hours non-stop. It comes at a low price making it affordable to many consumers. It comes with a micro-USB charging cable and a 3.5mm audio cable. The waterproof design makes it perfect for the poolside, beach though it cannot be partially or wholly submerged in water.
6. SoundBot SB510 HD Water Resistant Bluetooth 3.0 Shower Speaker,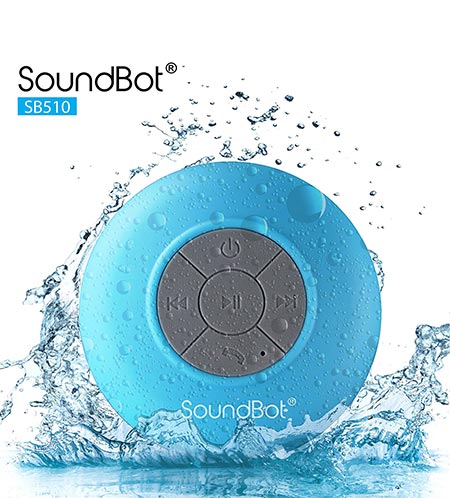 This speaker guarantees the user an incredible music experience. It features quality HD sound that is enhanced by the noise and wind reduction technology to give clear sound. The Bluetooth technology used makes it compatible with all Bluetooth devices. The speaker has been designed to be water-resistant and a secure fit due to the detachable suction cup that has. It is ideal for indoors and outdoors, and it will deliver the same great results.
7. VicTsing Shower Speaker, Wireless Waterproof Speaker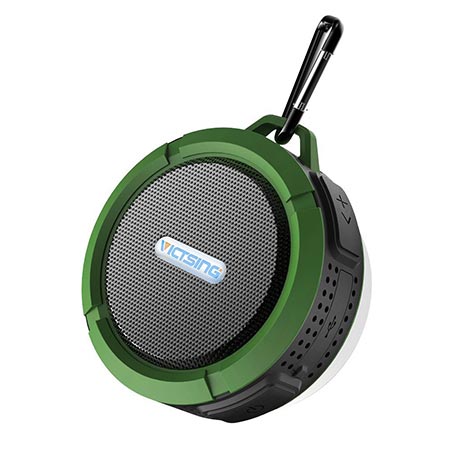 It has been designed to be used in the showers and also outdoor areas. The speaker features a silicone case; it is also shockproof, dustproof and waterproof in nature. This speaker has a detachable suction and an aluminum alloy metal that allows with to be hung or attached to any surface. It has a built-in MIC Bluetooth speaker that you can connect to your smartphone e to pick calls from anywhere.
8. Jabra Speak510 Wireless Bluetooth Speaker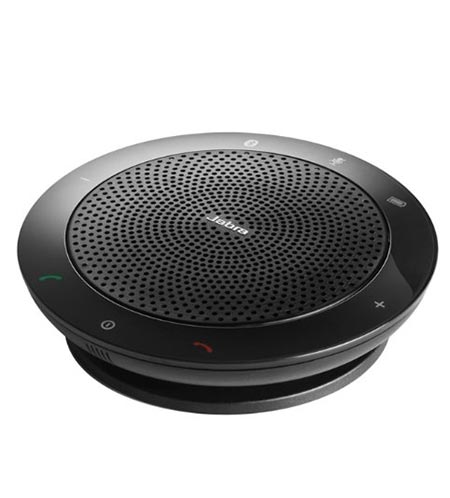 This speaker is easy to use and also setup. It can be utilized for conference call through Bluetooth and the USB connection. It is compatible with phones, tablets and also PCs. The carrying case that comes with this speaker allows the user to carry the speaker quickly. The speaker lets you enjoy clear conversations. It comes at an affordable price making it a good choice for people who are keen on a budget.
9. Etekcity RoverBeats T3 Ultra-Portable Wireless Bluetooth Speaker,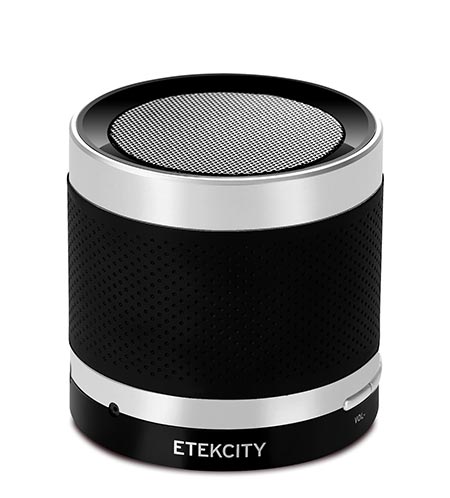 It comes in a compatible size, and it has a carrying pouch. This makes it easily portable. The built-in mic allows the user to connect up to a range of 33 feet. It also features a durable battery that can last more than seven hours of playtime. The speaker has and anti-skid mat at the bottom to help boost its stability. The multi-hole silicone layer contributes to avoiding slipping off the speaker.
10. JBL Jbl Flip 3 Bluetooth Speaker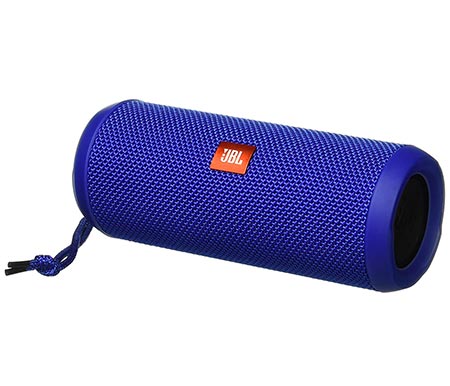 From the look of this speaker, one can tell that it will offer you quality service. This color makes a speaker visible, and it adds to the look of any places. One can enjoy a clear call from the speaker since the speakerphone can clear echo and noise. The speaker is splash proof hence one does not need to worry about rain and spills.
These ten wireless Bluetooth speakers that we have indicated above have been reviewed on other review sites due to their performance. You do not have to spend a lot of money to buy a good wireless Bluetooth speaker anymore. They will offer the services provided by those that are expensive at a lower cost. They are well built and will not disappoint you.