One of the commonly chosen instruments used in most concerts these days are ukuleles. The main reason is because of the pleasing and unique sound of music that it offers.
This instrument is prone to immediate damages and breakage especially when not properly stored in the right place. This is where ukulele hardshell cases come in to help you to store your ukulele instrument properly and safely.
Why Do We Need Ukulele Hardshell Cases?
Ukulele hardshell cases are needed to protect your ukulele against scratches, dirt, and dust. Otherwise, all other unnecessary elements which may cause its immediate damage and breakage.
It also serves as one of the best storage places where you can put your ukulele instrument comfortably and safely while still in style.
How to Choose the Best Ukulele Hardshell Cases?
Choosing ukulele hardshell cases is a bit difficult because of the huge numbers of options to choose from. This is the reason why you need to consider the following factors when choosing the best one:
Determine the type of material the ukulele case is made from.
The price of the ukulele case. Is it worth for its quality?
The compartments where you can put some other important accessories.
10. Eddy Finn EF RCC Hard Shell Rattan Styled Ukelele Case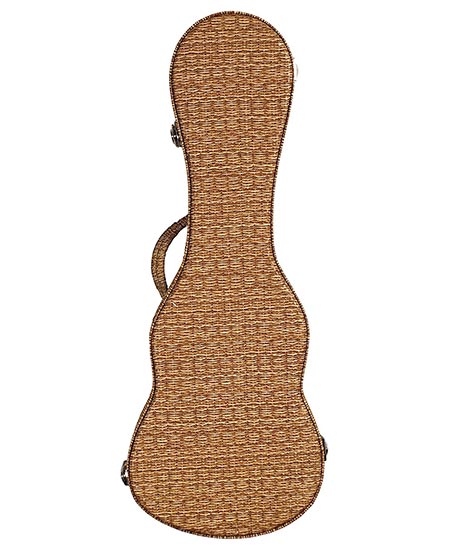 The Eddy Finn EF RCC ukulele case is an ultimate protection for your ukulele. It has an inside compartment for the accessory and neck brace to absorb shock and protect the headstock and neck. Its case skin is synthetic rattan weaves which are very impervious to wear and split. This can give your ukulele more years of protection.
Features
Hard shell and rattan look weaves
Plush shock resistance in the interior part
Inside compartment for accessory
Protective brace for the ukulele neck
Metal feet at the bottom part
9. Crossrock Concert Hard Shell Ukelele Case – Deluxe Wooden Tweed Case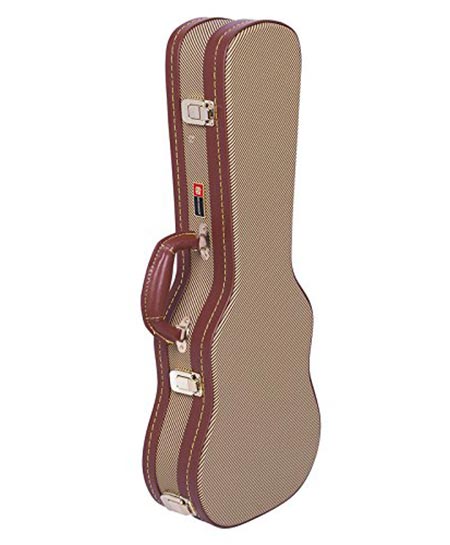 This is a concert ukulele type of case which is primarily designed to give comfort and proper storage case for your ukulele. It has one latch which can be completely locked. This gives your ukulele a safe and very convenient storage place right after its use.
Features
Spacious compartment accessory with lid
Brown deep deluxe plush lining with super soft padded inside
Multi-layered wooden shell with deluxe vinyl tweed exterior
Soft handle leather covered with three metal golden latches
Brown piping surrounding both the bottom and upper lid
8. Kala TCC Concert Tweed Ukelele Case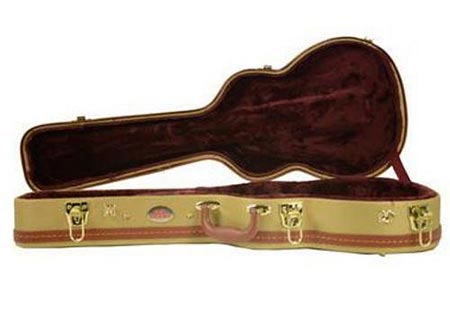 To those who are in need of the best ukulele hardshell cases, it is perfect for you. This provides utmost protection to your crave vintage and ukulele. This will definitely give your ukulele a very comfortable and soft place to store guaranteed at the lowest price.
Features
Vintage tweed type of exterior with brown classic piping
Gold hardware and plush lined type of exterior
Convenient and comfortable accessory compartment
7. Musician's Tenor Gear Black Ukelele Case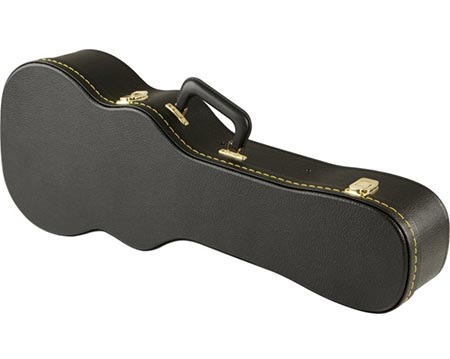 This is one of the finest ukulele case which is an affordable and solid protection to your ukulele instrument. This is an affordable means of protecting and transporting your ukulele.
Moreover, it primarily made from plywood and completely covered with vinyl which is perfect for your ukulele.
Features
Affordable and solid ukulele case protection
Affordable means of protecting and transporting your elegant and most cherished ukulele
Primarily made from plywood and completely covered by vinyl which is a perfect fit for your tenor ukulele size
6. Carrying Handle, Adjustable Backpack Strap, Plush Lined Spring Green Rigid Foam Interior Ukelele Case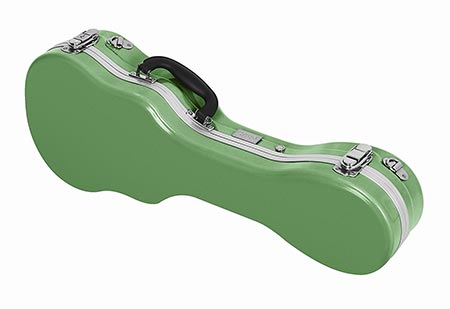 This is a high quality ukulele hardshell cases that keeps your ukulele instrument protected and secured. It has also its plush linings that keep your cherished instrument cushioned properly and ready for the next gig. This kind of ukulele case is primarily meant to go anywhere you want.
Features
High quality metal hardware and plush lined and rigid foam interior
Key locking latch center
Includes two removable and adjustable backpack straps
Fits all soprano ukuleles
Interior accessory compartment having lid to store strap, picks, tuner, string and all other accessories
5. Lanikai Ukelele Concert Polyfoam Case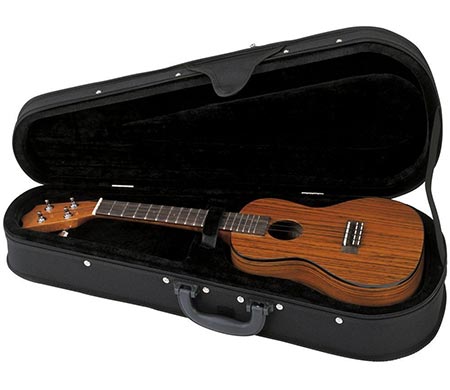 If you want to protect your own concert ukulele, this case from Lanikai is one of the best ukulele cases for you. It is commonly chosen for the protection of your ukulele as well as the gigbags versatility.
This ukulele case has also inside and outside storage perfect for whatever accessories you are going to bring. It also includes a shoulder strap.
Features
Plush interior
Perfect for concert size ukulele
Have both exterior and interior pockets
It includes shoulder strap for easy and simple use
4. Crossrock Zippered CRA400CUSL Hardshell Ukelele Case With Lock-Silver Password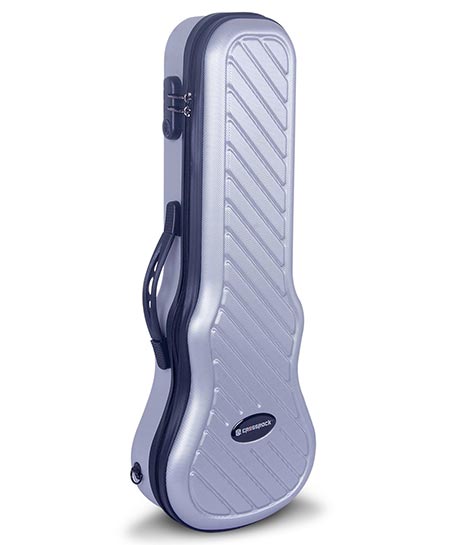 This ukulele hardshell case is primarily designed for concert ukuleles. It has the best dimension for your concert ukulele. Instructions about the password can be seen on the handle's tag. Please always remember the password to help you open it again.
Features
Hard core foam inside together with deep kind of plush lining
Anti-scratch of ABS exterior with conception design of a robot
Accessory pocket and compartment
Combination lock and zipper closing system
Single shoulder straps that includes 3 D-rings
This case can be upgraded if you wanted to have backpack style
3. Concert Hardshell Ukelele Case with Storage and Plush Interior Design Bright Green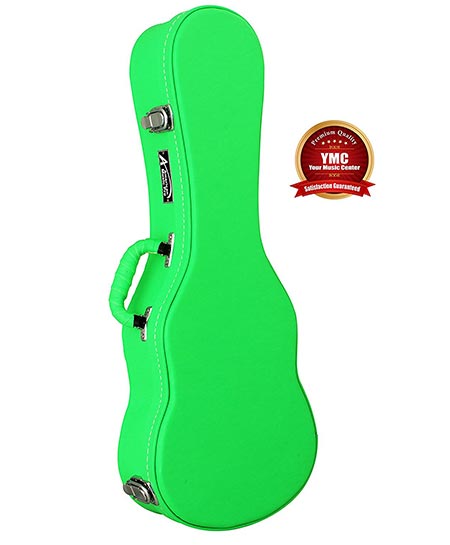 This is primarily designed by American Music Pro for your concert ukuleles. It features a unique and amazing design that you will never find in other ukulele hardshell cases. This is perfect for protecting your concert ukuleles while keeping your style.
Features
Beautifully styled cases perfect for concert ukuleles
Has an internal compartment for your accessories
Large and sturdy handle
Silver finish hardware
2. Gearlux Hardshell Ukelele Case Soprano Black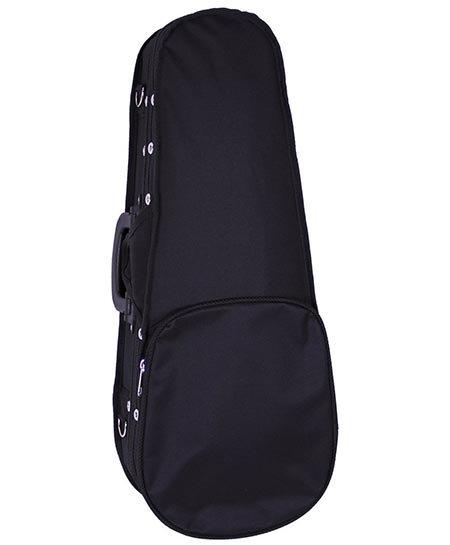 Sturdy and tough, this Gearlux Ukulele Case is primarily created to last. Portability and protection always come together with this ukulele case. This is a necessity for ukulele beginners as well as experts.
The main feature is even perfect when you are traveling to protect your ukulele instrument against exposure to dirt and dust.
Features
Felt interior
Constructed with polyfoam type of material
Has an exterior pockets with zipper
Carrying handle and shoulder straps
Perfect for those who are in need of high quality case at its affordable price
1. YMC Concert Ukelele Hardshell Case with Storage and Plush Interior – Black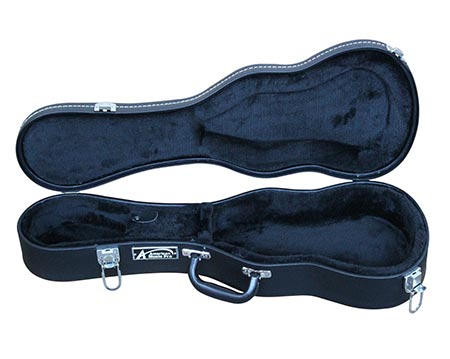 YMC designed this end deluxe type of concert ukulele hardshell case for you. It has a both strong and beautiful exterior case that protects your ukulele instrument against scratches, unnecessary impact, and exposure to dirt. It has also an additional compartment where you can put some of your accessories.
Features
Fits most concert ukuleles sizes
It has internal ukulele compartment under neck of the ukulele to store some of the accessories.
It is a wood hard case with a padded and plush lined interior.
Wrap it up
If you really want to protect your ukulele instrument, the best ukulele hardshell cases can be the best tool to help you with your needs.
These are made from high quality type of materials to last and protect your ukulele instrument anywhere you are.