In all stages of life, we all tend to feel lost once in a while. Maybe there's a reason behind this, but the best answer we've known so far is "we get lost to figure things out". Twenty something is the most excited yet confusing stage. Most of us finish our degree, and ready to embark our journey into the real world. The struggle is real when we are not quite sure which way we want to go yet. We might feel like we are the only one having to deal with it, but believe it or not, we are all in the same boat.
If you feel lost and unmotivated, read any of these books along with your cup of tea or coffee to get yourself up and going again:
1. Quite: The power of Introvert in a world that can't stop talking – Susan Cain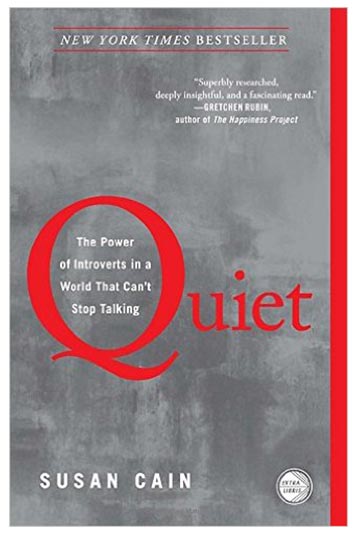 While extrovert make up more than half of the work population, the other left would be an introvert. In the world designed and dominated by the extrovert, it makes it extra hard for the lost introvert to understand themselves.
This book will provide an insight into how the world operate by introvert and extrovert backing up with scientific facts. After reading this book, there is a high chance that introvert readers would start to embrace themselves and realise that introvert is actually not a bad thing. The key for introvert to prosper is actually to make the most out of their strengths and learn to add a twist to their nature.
More Info / Buy on Amazon.com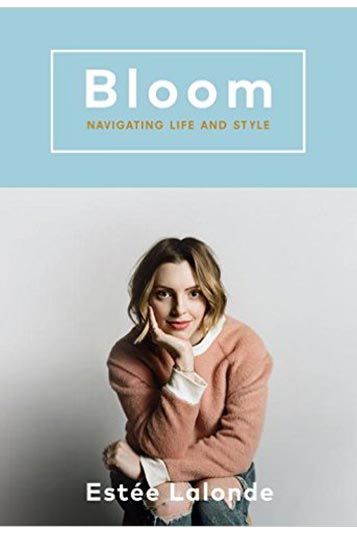 Written by a social media star, Estee Lalonde, let us know how her journey after moving from her peaceful small town to live in a big city in another country to follow her heart and dream. She simply shows us how getting out of our own comfort zone will be scary yet rewarding at the same time.
More Info / Buy on Amazon.com
3. I am Malala: The girl who stood up for education and was shot by Taliban – Malala Yousafzai and Christina Lamb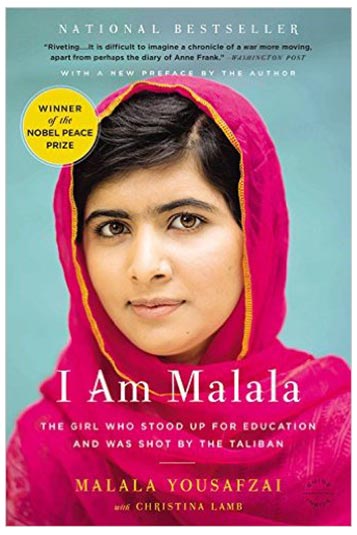 Sometime we think that our life is very hard, where we constantly need to challenge our everyday obstacles. We get mad when things don't work out as we planned.
An eye-opening book to make you realise how blessed you are to have all the basic necessities provided without any challenges. A tales of a young lady who stand up for her right to receive education during her country facing chaos. It is even more beautiful how the young one are committed to go on studying despite all the restriction.
More Info / Buy on Amazon.com
4. How to do everything and be happy – Peter Jones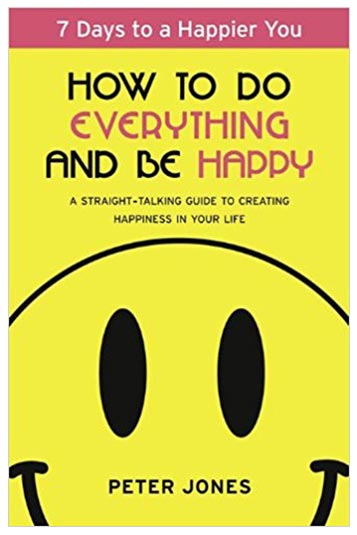 The kind of self-help book that you should pick up when you are feeling dissatisfied with what you are doing in your life.
An enjoyable read that was written in good humour, provides simple steps to achieve a little bit more and to make you feel a little bit happier. Beside getting all the to-do-list done, the book also suggests us finding sometime to take a break. The boxing day is a special day per month that you can just do whatever you want. Grab this book if you're curious what will we supposed to do on this boxing day.
More Info / Buy on Amazon.com
5. The happiness trap pocket book – Russ Harris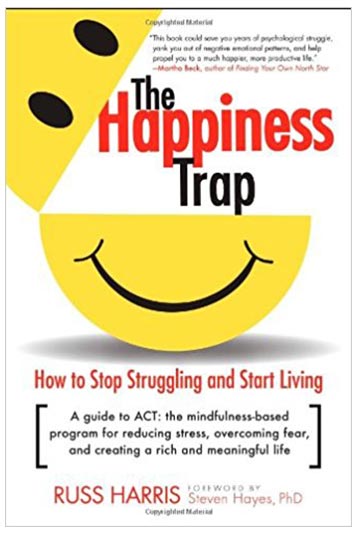 We all have a love-hate relationship with our emotion, because we simply just cannot control how we feel and most of the time our feeling leads us to sadness and negativity.
Like its name this is a small tiny book, that is perfect to be in your bag. A very simple visual summary of how to manage your feeling, work with your emotion and take actions. This interesting book provide an insight on how to deal with unwanted feeling through step by step exercises.
More Info / Buy on Amazon.com
6. Make it happen – Michelle Bridges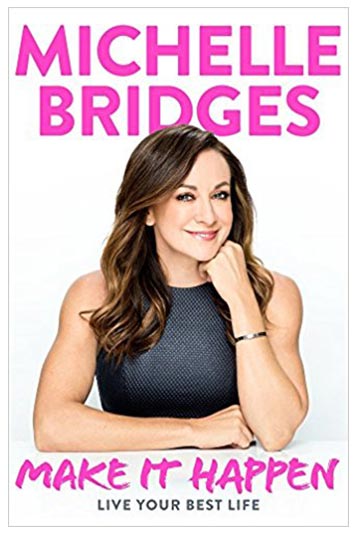 Do you feel sluggish and just can't find the right motivation to get going? Grab this book and JFDI!
The author is an Australian fitness guru who wrote about different stages in her life, how she manages to turn one of her favourite hobbies into a passionate life goal, and eventually she managed to live her dreamt life. This book gives simple key steps to make the most out of your life.
More Info / Buy on Amazon.com
7. The Big Magic – Elizabeth Gilbert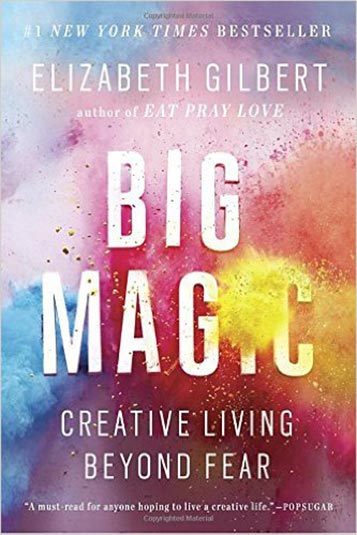 From time to time, we all struggle to find inspiration and creativity. We often question ourselves whether we are good enough? Creative enough? Will people like my works?
Basically this book gives you a lot of guidance on how to grasp creativity when it's arrived, and make sure that we take action to make it happen. It also promotes us to sprinkle our creativity without fear of failing. This is more like a treasure map that help you find your lost creative and expressive life.
More Info / Buy on Amazon.com